Halloween Costume Contest!
Swimmers and Parents! Take part in our spooky Halloween Costume Contest! The scariest costumes will get prizes! We will announce winners on 11/01 Tuesday practice at 5:30 PM. Let your friends and family know they can take part too!
Send your pictures to coaches Roman and Liza through Remind App before 6:00 PM October 30th.
Prizes:
First place – $25 Baskin-Robbins gift card
Second place – $15 Baskin-Robbins gift card
Third place – $10 Baskin-Robbins gift card
2022 Halloween costume Contest Winners!
Drumroll…
Sasha and Platon as "Scarecrow and Pirate"  
2. Kiefer as "Mandalorian"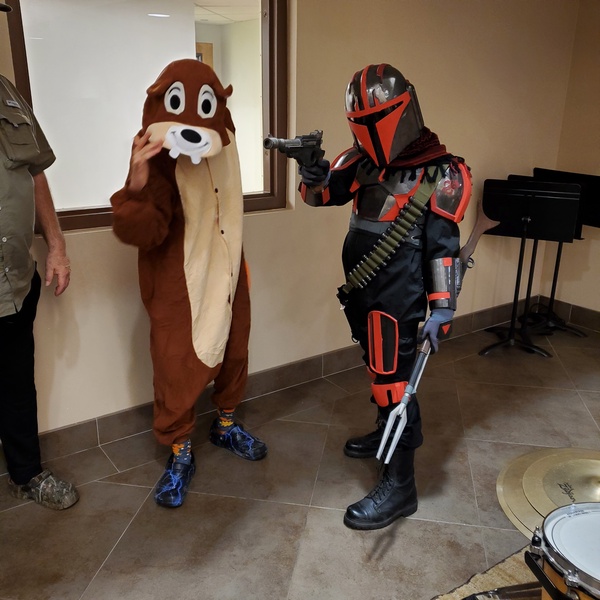 3. Taylor and Riley as "Tinker Bell, Captain Hook and Tic Toc"
Thank you all for taking part in our contest, there were many cool costumes! Our winners can get their prizes on the pool deck! Enjoy your ice cream!